I just stumbled across a new Apple app called "
WatchME
" in the app store, to be used for pacing in ME:
https://apps.apple.com/nz/app/watchme/id1583153009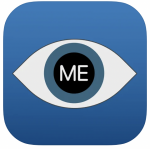 ​
WatchME said:

For people living with ME/CFS or Long Covid. If you have an Apple Watch/iPhone, you might like to try the new app "WatchME".

This app helps you to pace and stay within your energy envelope. Use your phone and watch to monitor your daily heart rate, steps and distance.

Free & no advertising/data collection.

Integrated with HealthKit.
Here are some screenshots:
If anyone tries this, please let me know how it goes.
I'm hoping to get an Apple watch soon to try it out.