Hey guys,
Last year I started treatment with KDM, as recommended by people on here.
So far it has been nothing short of miraculous. I went from near totally bed-ridden and almost not being able to speak anymore, to practically being my normal self again (mentally), being up and about in the house all day (not a minute in bed during the day), and being able to do volunteer work 7 days a week (from home) with virtually full mental capacity and zero brain-fog. Truly, a night and day difference. Friends and family say they almost couldn't recognize me anymore at my deepest point a year ago, and that now they almost can't tell the difference from when I was in full health.
In my last consultation I got blood results with improved inflammatory-markers across the board.
However, my gut flora has worsened and I am still suffering from severe intestinal issues.
These are my gut flora results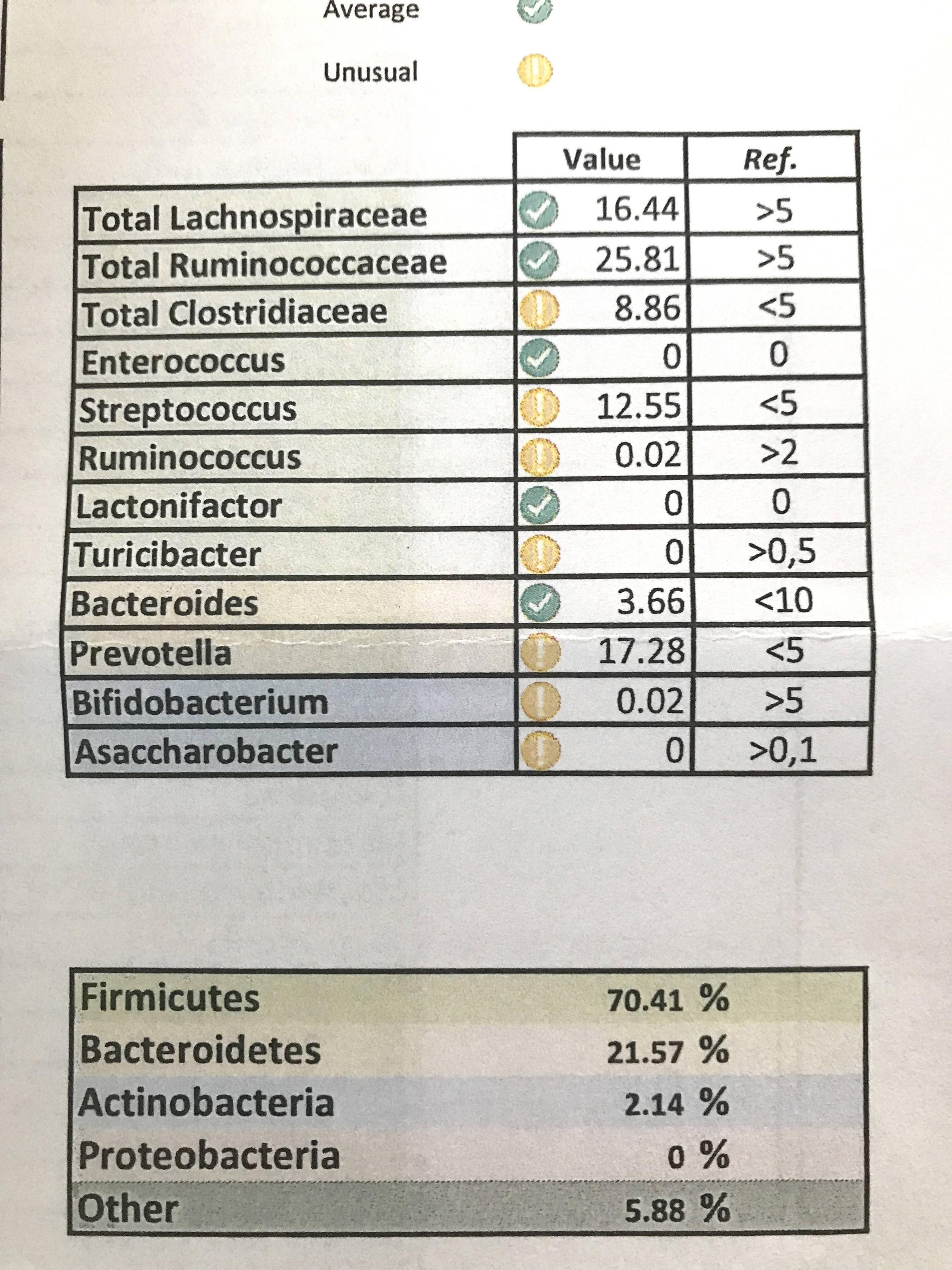 I'm especially worried about my severly low Bifidobacterium numbers, as I have read that that is a causal factor in colorectal cancer.
Any tips on how to improve my flora?
Thanks!
Sam
Last edited: