Hi guys,
OMF now have a toolkit if you are thinking about starting a fundraiser, to make things easier! And more...
Join our Mission to End ME/CFS:
Your Digital Fundraising Toolkit is Here!
Passionate about our mission to end ME/CFS? Join us in our fight to fast-track critical research into Myalgic Encephalomyelitis / Chronic Fatigue Syndrome (ME / CFS) by starting your own digital fundraiser!
Open Medicine Foundation (OMF) is excited to announce that we have created your all inclusive toolkit for digital fundraising so you can help us to support groundbreaking research projects any time of the year, from anywhere in the world. All you need is an internet connection.
View the toolkit now
The toolkit includes simple, easy-to-use guides for launching fundraisers on Facebook or CrowdChange, and downloadable templates to help spread the word on social media or email.
Why digital fundraise for OMF?
Millions of dollars are needed annually to support
The End ME/CFS Project.
OMF has set an aggressive goal to raise $20+ million per year from grants and donations. By digitally fundraising, you directly aid in keeping the research moving with urgency so that we may find diagnostic tools, treatments, and a cure for the millions affected by ME/CFS.
Thank you for your support!
Announcing the U.S. ME/CFS Clinician Coalition Website!
Formed in 2018, the U.S. ME/CFS Clinician Coalition is a group of American ME/CFS expert clinicians with the shared goal of improving clinical care for people with ME/CFS, and providing medical education on ME/CFS for healthcare providers.
View the new US ME/CFS Clinician Coalition website now
The goal of this website is to help medical providers deliver better care to people with ME/CFS. It includes resources that may assist with diagnosis of ME/CFS and insight into clinical management, opportunities for continued medical education courses on ME/CFS, guidance on disability or school/work accommodations, and more.
We do hope this website can serve as a valuable resource that people with ME/CFS can also share with their medical providers.
Make sure to also visit OMF's updated
Resource Center
on our website, which provides links to the
US ME/CFS Clinician Coalition Diagnostic Guidelines
, as well as other useful information for your doctor.
IACFS/ME 2020 Virtual Scientific Conference Report Published
The ME Association
put together an excellent conference report covering
The International Association for Chronic Fatigue Syndrome/ Myalgic Encephalomyelitis' (IACFS/ME)
2020 virtual scientific conference.
Read the full conference summary.
The IACFS/ME conference was held on August 21, 2020, with over 200 people in attendance, including researchers, clinicians, patients and caregivers. OMF was proud to be one of the sponsors of this event.
This conference focused on biomedical, public health, and behavioral aspects of ME/CFS and associated co-morbidities. A portion of the meeting was dedicated to COVID-19 and its relevance to and implication on ME/CFS research and clinical care.
OMF's Chief Medical Officer, Dr. Ronald Tompkins, also gave a presentation on the Conversion of COVID-19 Patients to ME/CFS. (You can read a brief summary of Dr. Tompkins' presentation in the IACFS/ME Conference Report on
page two
.)
Many thanks to The International Association for Chronic Fatigue Syndrome/ Myalgic Encephalomyelitis (IACFS/ME) for hosting this important conference, and to The ME Association for making a comprehensive conference summary available to the community.
OMF Awarded Score of 100 on Charity Navigator!
OMF is proud to share that we have received a score of
"100 Encompass Rating"
in the Finance & Accountability category on Charity Navigator! Less than one percent of the thousands of charities rated by Charity Navigator have earned perfect scores
and we are one of them!
This is an essential first step in the rigorous process to achieve a 100 point perfect score. Less than one percent of the thousands of charities rated by Charity Navigator have earned perfect scores.
Charity Navigator
(CN) is one of the United States' largest and most-utilized evaluators of charities that helps donors to give to charitable organizations with confidence. CN evaluated OMF's financial health including measures of stability, efficiency and sustainability. CN also tracked accountability and transparency policies to ensure OMF's good governance and integrity.
Charity Navigator's rating system examines important areas of a charity's performance: their Financial Health and their Accountability & Transparency; Finance & Accountability; Impact & Results; Leadership & Adaptability; Culture & Community.
OMF's score of 100 serves as an indicator of trust, demonstrating our longstanding commitment to ensuring accountability, transparency, and measures of financial health, including stability, efficiency and sustainability.
You can view OMF's Charity Navigator page here.
If you are able, please consider contributing to our effort to
uncover research-based answers.
Help us improve the quality of life for all sufferers of ME/CFS and other
chronic complex diseases, such as Post Treatment Lyme Disease Syndrome
and Fibromyalgia.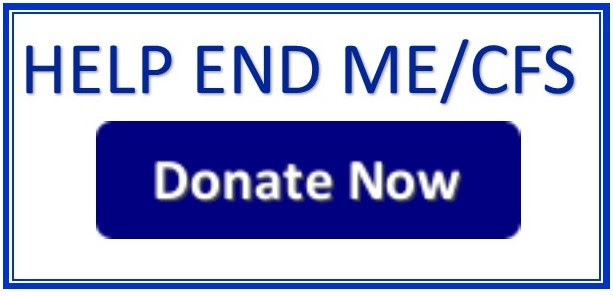 Thanks,
B