Moderation Resource Albuquerque
Messages

19,658
Likes

34,072
Location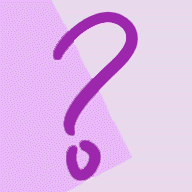 I am so sad to pass on this news. Purple was a much loved member for 7 years. She was in the 25% of severe patients yet always kept good humor and found ways to celebrate small things and even contribute to advocacy with projects she could do from bed. Here is how she described her Activity Level:
Many members will remember her from group chats though, as her illness progressed, she was not able to be as active on the site. I'll share the announcement from her Facebook page as it was shared with me:
Dear Klára´s facebook friends, this is Robert and Marketa bringing sad news.
Klára´s 15-year long fight with ME and recently with advanced cancer was too much and she passed away peacefully and painlessly on Monday afternoon. We believe she is looking at us from heaven over us all.
We will never forget Klára – her open and caring heart, her wit, her superstrong will, her organized creativity ...
Please, remember her fondly.
In tears , xoxo
P.S. Forgot to mention sense her subtle sense of humour. Klára wished to share this story with all of you -
https://girlaboutthehouse.blogspot.com/2008/05/blog-post.html
We want to respect Klára´s and your privacy by not accessing her Messenger. For future communication please message either Robert or Markéta via their accounts. We will leave Klára´s facebook profile dormant from now on.
We will inform you about the date and time of the service here.