Ronald W. Davis, PhD's presentation at the IIMEC13
Dr. Ron Davis presented a research update at the International Invest in ME Conference 13 (IIMEC13) in London.
His presentation reviewed the latest progress on research funded by OMF.
View Dr. Davis's full presentation
here
.
(Gratefully shared with permission from Invest in ME Research.)
The full IIMEC13 conference DVD can be ordered
here
.
To hear a research update and meet our amazing scientists in person, join us for the
Community Symposium on the Molecular Basis of ME/CFS at Stanford University sponsored by OMF
on Saturday, September 29. In-person registration has been extended until Tuesday, September 18. If you are able to join us in person, please register
here.
To watch the Community Symposium on the free Livestream.
Register here.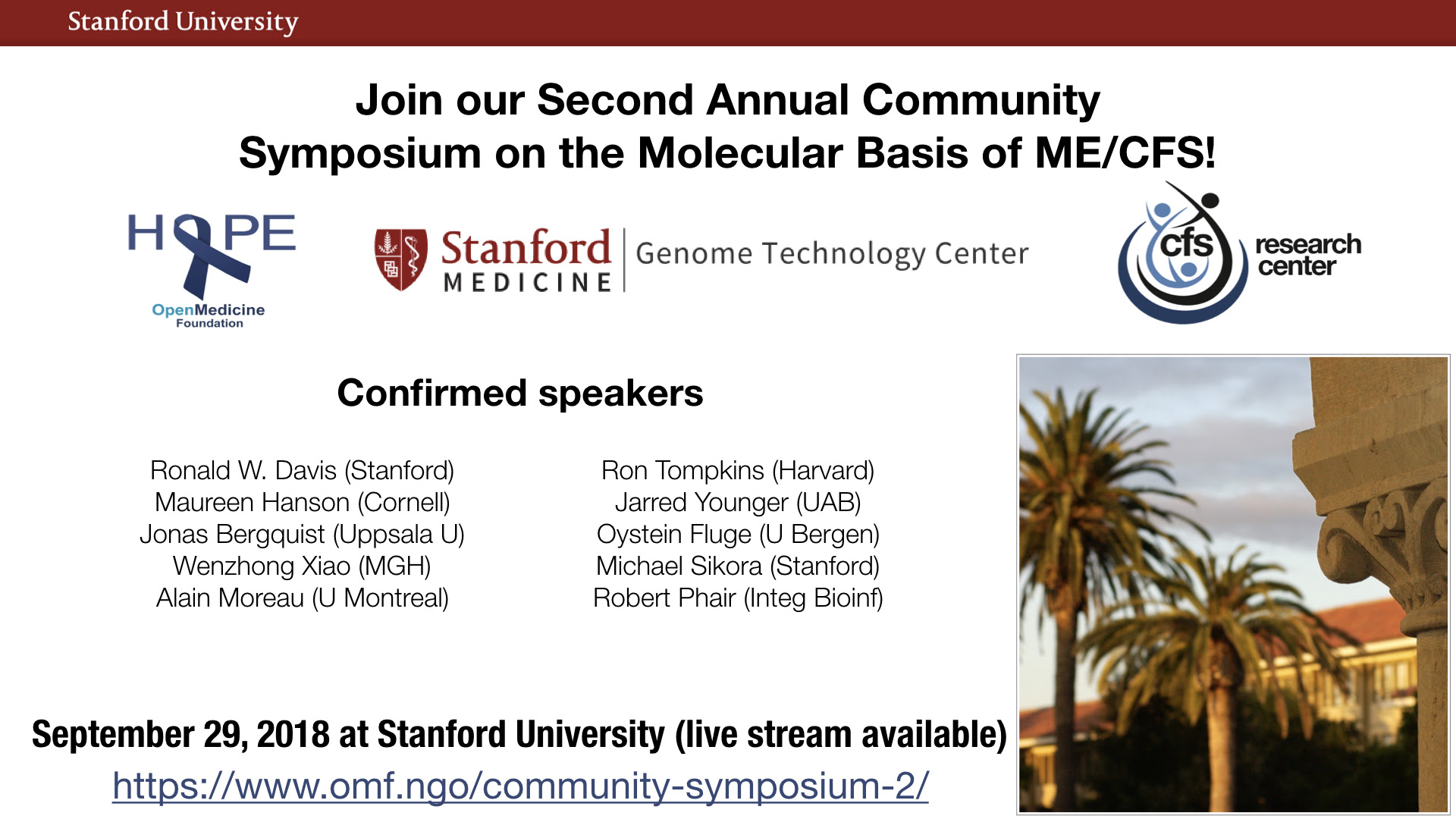 www.omf.ngo