Stop the harm. Start the research and treatment.
Messages

1,388
Likes

5,601
Location
(Moderators - I was unsure where to put this thread, please move it to more appropriate forum if needed - thanks.)
Hi all,
I've been working on this project for far longer then I thought it would take - turns out there is a lot more work involved then anticipated (while working and doing advocacy stuff and being sick) in creating a podcast.
Nevertheless, I'm happy to finally be slowly rolling out the launch - here's the logo I had created: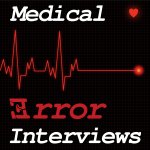 ME is an embedded medical error
I consider ME to be an embedded medical error in our medical systems: it begins with a category mistake (that ME is psych), and that error impacts (impedes) different institutions:
- Funding Institutions: research funding is a small fraction of what it should be
- Medical Institutions: medical testing and treatment is often denied (yet were pushed toward psych 'treatment') and we're often subjected to iatrogenic harm and trauma
- Political Institutions: are at best indifferent
- Insurance institutions: deny disease, deny benefits
etc...
But I thought a podcast only on ME would be mostly speaking to our bubble - but since medical error is the 3rd leading cause of death, that means many multiples of more people will have been affected by medical error.
I interview a wide variety of medical error incidents and diseases, but since ME is the most egregious and global medical error (imo), our stories will be a frequent topic.
But the podcast isn't just about the medical error, it is also about raising awareness and seeking solutions.
I interview 3 groups of people:
-
survivors
of medical error (or their surviving family)
-
health care workers
who have participated or witnessed medical error (I have software to disguise their voice)
-
advocates and policy makers
- the folks who are, or should be, making our systems safer.
I especially like interviewing people who fit 2 of those groups.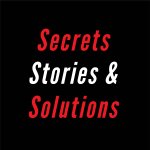 I already have about a dozen interviews recorded, but now comes the laborious task of creating show notes that are time stamped and editing the recording (it has been a steep learning curve with Final Cut Pro) and then publishing on various platforms.
Inaugural Episode of Medical Error Interviews - Jeff Wood
I am so very pleased to launch the podcast with an interview with our own
@jeff_w
Many folks on PR will be familiar with Jeff's incredible story and his efforts to bring awareness of how CCI relates to ME.
Jeff's life story is littered with medical error, stretching back to when he was a small child. As Jeff's condition worsened, he became the repeated victim of medical abuse.
Fortunately, Jeff is both resilient and smart, and using his research skills from his death/sick bed in the hospital, and in spite of much push back from the medical establishment, he was able get a diagnosis and life changing treatment.
Finding Medical Error Interviews
I am listing the podcast on multiple platforms, but
the biggie is iTunes, so please subscribe
to the podcast there, and leave comments too (they help it get a higher rating = more awareness).
I have also listed it on my Patreon site, and
you can hear Jeff and I chat there as well:
https://www.patreon.com/MedicalErrorInterviews/posts
Please also share on social media so more people become aware of medical error and ME and we can make our access to health care safer...and eventually more equitable.
And if you have a compelling medical error story you would like to share - or know someone who does, PM me with a brief description and we'll take it from there.
Thanks,
Scott