Hi guys,
As some of you may know the first paper funded by OMF has been published
a special day indeed.
The study can be found in the link below. Thank you to everyone who supports OMF and the research teams for helping make this possible-this was FULLY funded by OMF and therefore funded by you!
Anyway here is the info straight from OMF:
Dear Friends,
We are thrilled to share with you that OMF-funded research on Red Blood Cell Deformability by Mohsen Nemat-Gorgani, PhD, of Stanford University, and Anand Ramasubramanian, PhD, of San Jose State University, in collaboration with Ron Davis, PhD, and their teams, has just been published in
Blood Journal
. This important research could lead to a potential biomarker and diagnostic test.
This critical study has been fully funded by Open Medicine Foundation (OMF) through the support of our generous donors. I extend my personal thank you for your support of our mission to end ME/CFS. The OMF community is standing strong together in support of this urgent research.
Please read the summary from Dr. Ron Davis and the publication below. Every day, together we are breaking ground and moving closer to answers.
With hope for all,
Linda Tannenbaum
Founder & CEO/President
OMF-funded Red Blood Cell Deformability Study Published
Written by Ronald W. Davis, PhD
This paper documents that red blood cells are less deformable in ME/CFS patients compared to healthy controls. It potentially could be a biomarker, and we are proceeding to design new devices that will make a clear distinction between patients and healthy controls. These devices will be hand-held and easy to use by doctors in their offices, or in clinical testing labs. Past work has looked primarily at the shape of red blood cells, which is difficult to quantitate. Our approach will give a clear quantitative number. It measures the ability of red blood cells to deform while squeezing into a capillary, something that blood cells must do for healthy flow. We measure hundreds of cells from each patient, so, because of this, even though the number of patients is low, we get a very statistically significant distinction between patient and healthy cells' deformability. We are putting our energy into developing the new devices as soon as possible.
Erythrocyte Deformability As a Potential Biomarker for Chronic Fatigue Syndrome
Published in Blood Journal
Authors: Amit K. Saha, Brendan R. Schmidt, Julie Wilhelmy, Vy Nguyen, Justin Do, Vineeth C. Suja, Mohsen Nemat-Gorgani, Anand K. Ramasubramanian and Ronald W. Davis
"Our data demonstrates that the significant decrease in deformability of RBCs from ME/CFS patients may have origins in oxidative stress, and suggests that altered microvascular perfusion can be a possible cause for ME/CFS symptoms. Our data also suggests that RBC deformability may serve as a potential biomarker for ME/CFS, albeit further studies are necessary for non-specific classification of the disease."
Read the full article here.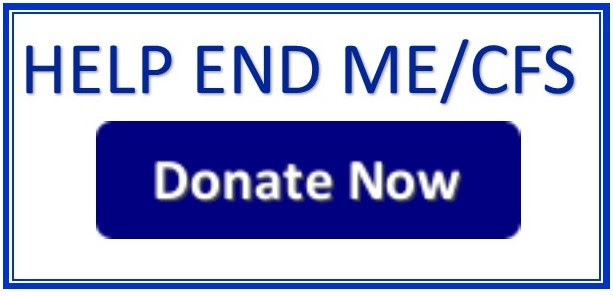 Hopefully we can build on this moving forward
B
@Janet Dafoe (Rose49)
@AshleyHalcyoneH
@marilynbsg