The
13th Invest in ME Research International ME Conference
(#IIMEC13) is a full day event from 09.00 to 17.30 on 1st June 2018 at One Great George Street, London, England SW1P 3AA.
This annual international, CPD accredited research conference provides a platform for the latest and most promising biomedical research into ME.
IIMEC13 will be the thirteenth conference and regularly attracts researchers, clinicians, doctors, nurses, occupational therapists, healthcare professionals and patient groups twenty countries from around the world.
Full details of IIMEC13 will be found here:
http://www.investinme.eu/IIMEC13.shtml
The
8th Biomedical Research into Colloquium
(#BRMEC8) is held over two days 30-31st May 2018.
The
Invest in ME Research
Biomedical Research into ME Colloquiums are research meetings organised by the charity to encourage biomedical research into ME and international collaboration amongst researchers.
"Our aim with the annual CPD-accredited research colloquiums has also been to introduce new researchers into the field of ME research, to gain new insights into the disease and enhance the strategy of research we are building."

"If you are a researcher and are interested in attending the BRMEC* Colloquiums then please use our contact form to discuss this - Contact Us".
Full details of BRMEC8 will be found here:
http://www.investinme.eu/BRMEC Colloquiums.shtml#brmec8
Invest in ME Research
is an independent UK charity facilitating and funding a strategy of biomedical research into Myalgic Encephalomyelitis (ME or ME/CFS) and promoting better education about ME.
The charity is run by volunteers - patients or parents of children with ME.
"No salaries, no government funding, but wonderful supporters who have enabled us to change the direction of research into ME in the UK and Europe."
The charity was built on the firm belief that biomedical research into ME was crucial in order to make progress in treating this disease.
The education of healthcare staff, the media, government departments, patient groups and patients was also to be a priority - but something which would develop from the research being undertaken.
"Welcome to London - Welcome to IIMEC13 and BRMEC8"
Kathleen McCall
CHAIRMAN INVEST IN ME RESEARCH

Read Kathleen's welcome message in full at: http://www.investinme.eu/IIMEC13-chairman-message.shtml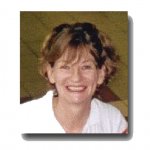 Conference/Colloquium Home page:
http://investinme.eu/index.shtml
DVDs, Journals, Newsletters, from Past Conferences:
http://investinme.eu/IIMEC13-pastconferences.shtml

Sponsorship Opportunities: http://investinme.eu/IIMEC13-sponsorship.shtml

Last edited: