Messages

1,046
Likes

2,251
Location
At the IIME Conference on May 31, 2019 Dr. Nancy Klimas presented various "
Integrative Medicine
" treatments currently available for ME/CFS patients.
She illustrated the multisystem nature of ME/CFS and indicated why an "
Integrative Medicine"
approach is feasible: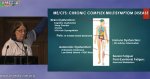 She then reviewed specific treatment modalities for various symptoms: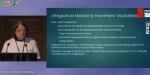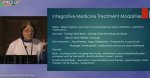 A 25-minute video of her talk is here with the discussion of specific treatments starting at 13:39:
www.investinme.org/IIMEC14.shtml
She noted she's awaiting IRB approval to begin her "Homeostasis Reset" Treatment Trial involving (1)targeting neuroinflammation and (2) rebooting the HPA axis.
Interesting update worth a watch...
Last edited: