Hello everyone,
I recently made my 23andme test and the results arrived today. Ive already researched about MTHFR and Methylation issues and came to this forum. I would highly appreciate any help interpreting these results.
My history:
23 years old, major health "breakdown" 1 year ago. Main Symptoms: low energy, trouble sleeping, frequent urinations and thirst, blood sugar lows during the night where i stand up and eat, usually wake up every 3-4 hours at night, crashes during the day (having to sleep/lie down), brain fog, memory problems, dizziness/vertigo. Usually symptoms are better in the evening. When everything started there were psychological issues as well such as anxiety attacks and sudden "crie-attacks" where i just got tears out of nothing. I feel like my body is constantly intoxicated with something i cant describe... i have no dental metal fillings. candida results came back positive the doc said they werent unusually high though..
the fatigue is part of my life for years already, i never felt really fresh after waking up but it wasnt as bad as it is now. i had bowel issues for years with frequent what is the appropriate word in english? i go to the toilet usually 3 or more times a day
(one doc mentioned the IBS diagnosis). I dont drink any alcohol anymore (used to drink frequently before).
- Lyme disease negative testings,
- HIV/Hepatitis negative,
- EBV past infection no active phase (i suspect this to be the cause for the big "breakdown" i had last year)
- no thyroid issues (normal lab results, slightly elevated TSH, i tried T3 on my own did not improve my condition, actually worsened, started really low)
- no Anemia
- no Herpes Simplex
- no Clamydia
- Mold? I had mold in my apartment (not visible behind the fridge) to which i was exposed probably several months to a year prior to my crash, removed now.
EDIT: why i wanted to look into MTHFR and Methylation is because my lab results always came back above lab range high on "folate" and borderline high on B12
My health has improved with dietary changes, i cutted out most the stuff that could possibly cause any issues, histamine-low diet, gluten-free, dairy-free (or strongly reduced). I currently take Vit D (3000 units a day), Probiotic, Lysin (1,5g morning, 1,5g night), Vit K, VitC+Zink and for 3/4year i take melatonin to help me sleep. I tried a methylated B Complex but it made me feel very weird and worsened the vertigo/dizziness and caused anxiety attacks. Also experimented with MethylB12 and L5-Mthf which caused a slight increase in energy but made me feel wired and after 2 weeks i got anxiety back. I wasnt sure if i needed it and just tried it out till my results come back.
Now the results are there and it seems that i dont have the "standart" MTHFR issue?! What informations can be drawn out of those analysis tables? Im overwhelmed with the complexitiy and would be really gratefull if you guys could help me. first two are the genetic genie Methylation/Detox Profile and the others results from the livewello Report.
Many greetings and thank youuu in advance!!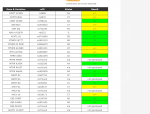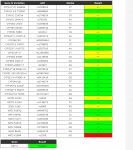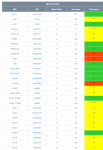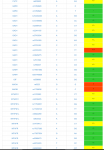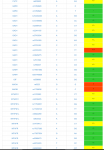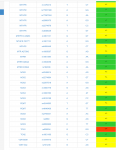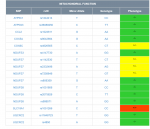 Last edited: