Hey Y'all;
Excuse me for about an hour while I do some space geeking with this presentation from NASA about their new spacesuits;
https://images.nasa.gov/details-NHQ_2019_1015_Introducing Artemis Generation Spacesuits
Introducing Artemis Generation Spacesuits
Media was invited to NASA Headquarters in Washington, D.C. to get an up-close look at the next generation spacesuits the first woman and next man to explore the Moon will wear as part of the agency's Artemis program. NASA is preparing to send astronauts to the Moon by 2024 and is moving forward with design and development of the suits astronauts will wear on the lunar surface and other destinations, including Mars. The public event took place on Tuesday, Oct. 15 and featured NASA Administrator Jim Bridenstine, who hosted a demonstration with spacesuit engineers.
And the 54 minute video can even be downloaded with captioning!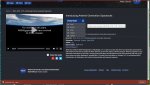 If you are in to books, this from the Smithsonian in 1994 is quite good;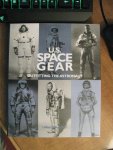 About the author:
https://airandspace.si.edu/support/wall-of-honor/lillian-dzmura-kozloski
Lillian Dzmura Kozloski
Ms. Kozloski worked for the Museum in the Space History Department from 1977 through 1995. She began as a secretary and through promotions became a museum specialist with chief duties of caring for the space suit collection.
She researched and produced a book, published by the Smithsonian Press, about the history and development of space suits, and sorted the collection into a preservation, loan and exhibit group. It was her responsibility as well as honor, to care for this collection of icons from the space program.